Hola, amigos.
In case you haven't had on your TVs, computers or looked outside, the weather this month (year, decade) has been a little wacky. Just this week, we've had snow in the east, tropics in the west and flash flooding pretty much everywhere else. And this is just the start, according to predictions by actually qualified scientists everywhere, we're gearing up for one epic El Niño season.
At first I thought that meant that we were going to have some incredible skiing conditions everywhere. I heard that El Niño was going to cure California of drought and bring White Christmases back to Seattle, which could only mean good things for the rest of the country, right? Not necessarily. Turns out, El Niño is the pineapple upside down cake of winter: it's backwards, sweet in some places, gooey in others and nobody really understands it.
Thus, I'm taking this off day afternoon to research the phenomenon just enough to know how it applies to us this winter.
What to expect when you're expecting the little boy: 
El Niño is characterized by unusually warm temperatures (warming by .5 degrees C) in the equatorial Pacific Ocean. Scientists use sea levels and temperatures to predict how weather patterns will be affected. So far, the data for 2015 matches that of 1997, which led into one of the most destructive (can you say "ice storm"?) El Niños in recorded history. Yay!
Since science is more of an estimate anyways, we're pretty sure that El Niño will last all the way through the winter and peter off in the spring (like, 95% sure on that one). Here's what you need to know for skiing your area (based on weather maps I'm not altogether sure I know how to read), with a few fun tips thrown in.
Pacific Northwest:
Season prognosis: Higher than average temperatures for the entire winter, lower than average precipitation…for the entire winter.
What you'll need: Sunscreen
Alaska: 
Season Prognosis: Above average temperatures all winter, but above average precipitation for the south of the state until the end of February.
What you'll need: A rain jacket, sun lamp and Xanex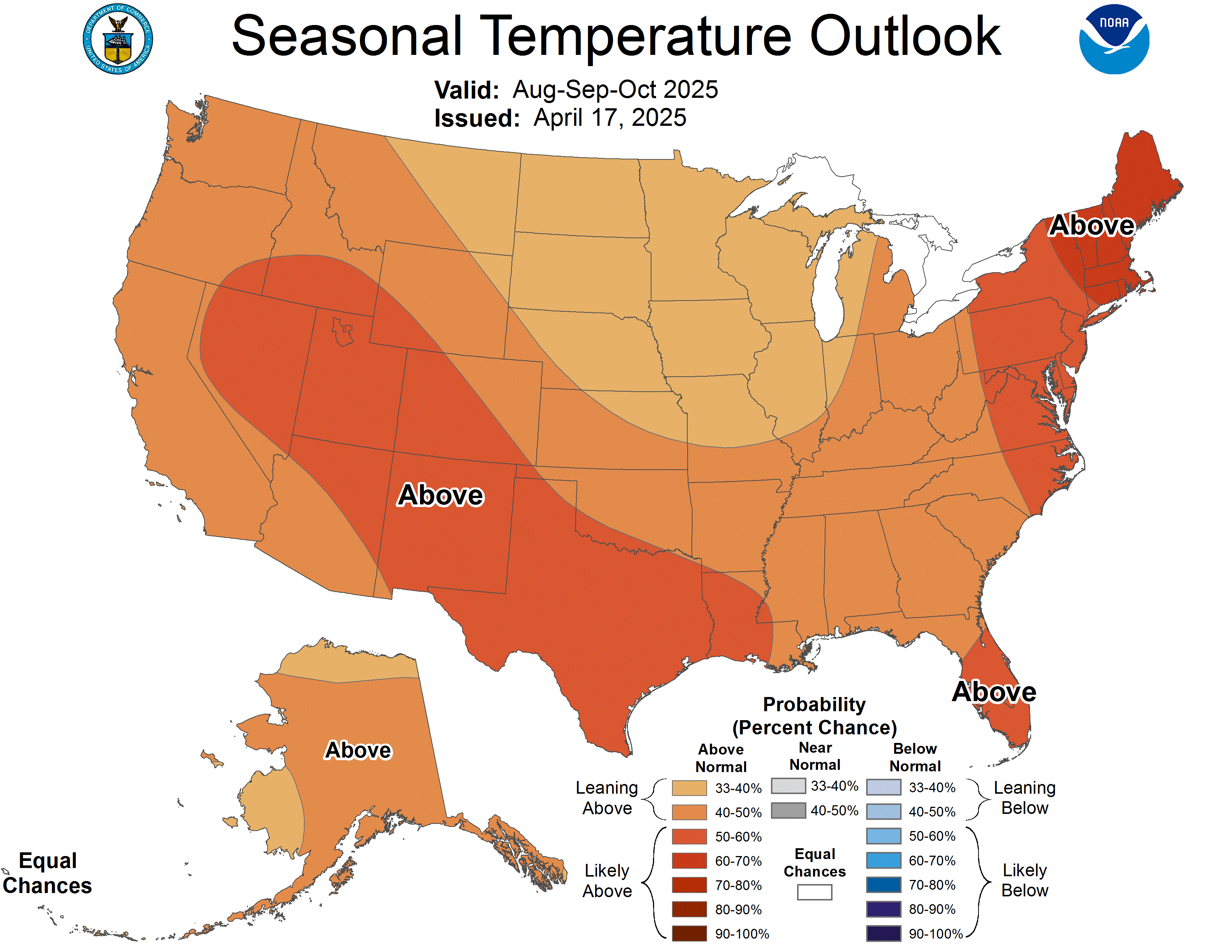 Rocky Mountains: 
Season Prognosis: Idaho and Montana are looking at a rough winter, with higher than average temps and lower than average precipitation predicted. Utah, Wyoming and Colorado have a 50/50 chance of both high and low temps and snowfall. So tell me, do you feel lucky?
What you'll need: Rock skis with warm grinds. Avalanche beacon. Four leafed clovers.
The Midwest:
Season Prognosis: Above average temperatures and below average precip all around. Especially in da UP.
What you'll need: Hot dish. A pasty. Anything slow cooked. Snow making.
The East:
Season Prognosis: Above average temperatures all season with below average precip in the early season. Equal chance above and below precip in the late season. Read: huge freeze/thaw cycles.
What you'll need: Layers, a rain jacket, edged skis and an ice pick.
The Southern Third of the US:
Season Prognosis: Lower than average temperatures, higher than average precipitation
What you'll need: Skis, poles, hats, gloves, extra blue and a camera to prove that there once was great skiing in Georgia.
Annie's Personal Prognosis:
At this point in our climate history, we've become pros at 2 kilometer loops and sports bra skiing. An eternal optimist, I see this winter as a chance to see what Houghton looks like outside of whiteout conditions. Additionally, the East has always been a total wild card so we'll be able to handle the ebbs and flows, while the Alaskans can handle pretty much anything you throw at them. That said, I might rebook to New Mexico if you want a white Christmas.
To see actual maps and do your own learnin' go here.
AP